Oeko-Tex Standard 100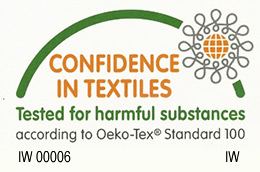 All yarns that are used for our labels and patches are certified according to the Oeko-Tex® Standard 100, which guarantees that they are free of substances that could be harmful for babies or children.
Finest Italian yarn in
HD and ultra HD quality
Our labels and patches are woven from finest Italian yarn, which is commonly considered to be the best available yarn quality in the world. This extremely fine, yet robust yarn allows us to weave even the finest details of a logo and the most exiguous writings in an impressively sharp resolution and a noble finish. Therefore, woven labels and patches in HD quality are today the state of the art solution, when we talk about professional labels and patches.
For very special purposes, such as large labels or patches with bold letterings that have to be absolutely sharp or smaller ones with exiguous graphical details, we are one of the few companies in the world that offers the so called ultra HD weaving quality, which is the highest makeable weaving density worldwide. Labels and patches that are woven in this technique have nothing in common with standard woven labels.
Beyond that, we also produce woven labels and patches of satin. You may easily choose your material and quality while configuring your woven label or configuring your patch.
Reviews and opinions
From february 2013 our customers can evaluate our services and our reliability on the independant website cuge.org.
All shapes, backings and edgings
We produce patches in all possible shapes and with several backings and edgings. Patches made for sew on can have a standard glue-closed backing or ad additional fleece backing that makes them thicker and a little bit more robust. The most elaborate and stable patch type is the one with additional fleece backing and edgings with overlock stitching.
Besides the usual sew on patches types, we also produce patches with thermal glue backing (for iron-on) or with a self-adhesive backing. However, please note that patches that have a thermal or self adhesive backing cannot have a fleece backing nor an overlock stitching.
For more information see patch shapes, backings and edgings.
Many colours available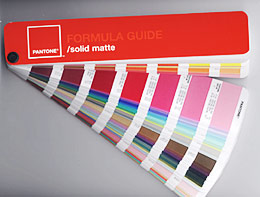 Since each label is woven entirely, there are no limits by tape colors or similar techniques. labelpartners can create HD labels in almost any immaginable color and this regards both the background and the foreground. For the precise determination of the colors, you may want to use a Pantone® chart or any other common color scale. In our colours chart you can find a range of colors that are used for 99% of all woven labels. You can choose those colors directly while configuring your label or configuring your patch.
Quick and fully insured shipping
Shipping of individually produced labels and patches is done workdays by DHL Express and includes full insurance and online tracking. Shipping to the UK within 24 hours and to all US destinations within 48/72 hours.
Note: If you have purchased ready shop items (such as size labels) only, the delivery is free of shipping costs in Europe.
Click here to see information about lead times and shipping costs for all nations.
Payment methods

We accept prepayments using all major credit and debit cards etc. or bank transfer.
Express shipping at $9.62

Express shipping to all US destinations at $9.62

Upload any logo
You may upload your own logo and have the labels / patches produced from that file. The file should ideally be a vector graphics file (best in EPS format), as it can be created using software like Adobe Illustrator™, Corel Draw™ or similar. If you are not familiar with graphic/draw programs, we can also create your vector file from an image file (e.g. JPG, GIF etc.) for you. In this case please make sure to upload an image of good resolution and size.
...or do the design online
If your label / patch does not contain any figurative elements, you may want to use our label designer and design the label / patch online by yourself. Using the label designer, you can easily define the dimensions, colors, cuts, edgings and possible folds and see the results online.

For the writing, you can choose from more than 100 quality fonts in all styles and sizes. Once you're done, you simply add the label / patch to the shopping cart and have it produced in HD quality. Your design will be saved and will be available for reorders at any time.
...including washing / care symbols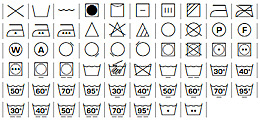 You may also use all international washing / care symbols in any size for your label.
Download the care / washing symbols font
If you need the care / washing symbols for your design in Illustrator, Corel Draw or other software, you may want to download the font "SL Wash" here in various formats: ttf (truetype), eot (open web font), woff (open web font).
Fadeless, durable and washable at 70°C
Woven labels and patches that are made of taffeta or satin are machine-washable at up to 70°C. Since those materials consist of entirely colored syntethic yarn, their colors are nearly completely fadeless. The dense weaving technology also avoids any distortion even after many washings.
Sample before production
About 6-8 (express: 2-4) working days after your order and payment we will email you a link to a woven sample of your label for approval. On this high resolution photo you can see every detail of the woven label. At this stage, colours may still be changed. After your approval the labels will be produced.